Bathroom inspiration - in blue
Hello Fellow Remodelers! Having been in the Interior Design business for over 15 years I have seen a LOT of construction. But there is nothing quite like living through it in your own home. I feel you. I recently completed a Bathroom and a Kitchen renovation. Why I chose to do those two essential rooms at the very same time is now a complete mystery to everyone who lives in my house but it made sense at the outset.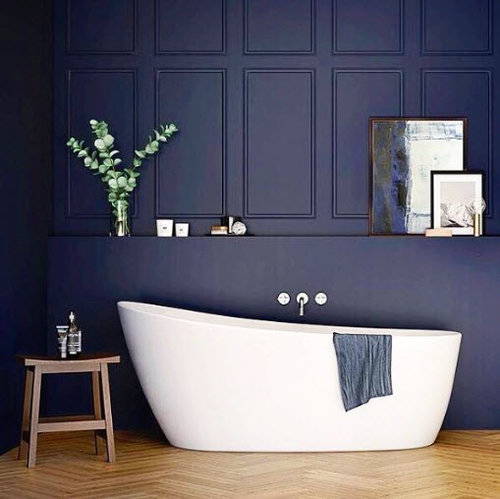 Abi Interiors simple and clean Tub with a great coat of Blue Paint.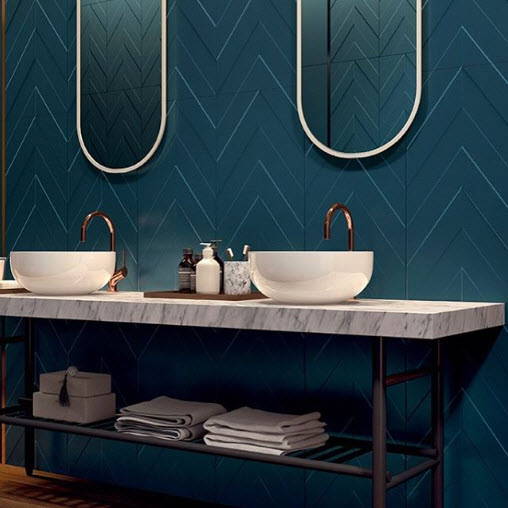 Matty Brum uses a simple Tile in a fabulous color as an accent wall behind the Vanity.

If you're just at the beginning of the process and looking for ideas, here is a round up of some Blue Bathrooms that I found inspiring. No matter the size of your budget, there is something here for everyone. Here's hoping your rooms will be just as inspirational when all is said and done! Cheers! Megan
Robinsprong Wallpapers shows us that you don't always have to be Matchy-matchy for a great impact. I am curious what happens to the water in this bathroom….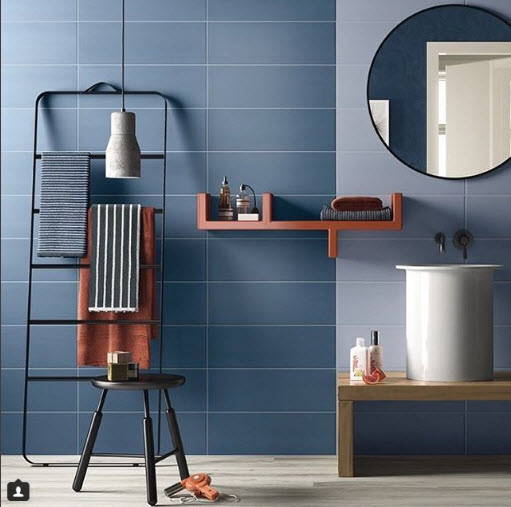 Modern is the word in this Bathroom from Cersaie. That low counter with a deep "bucket" style sink is a wonder.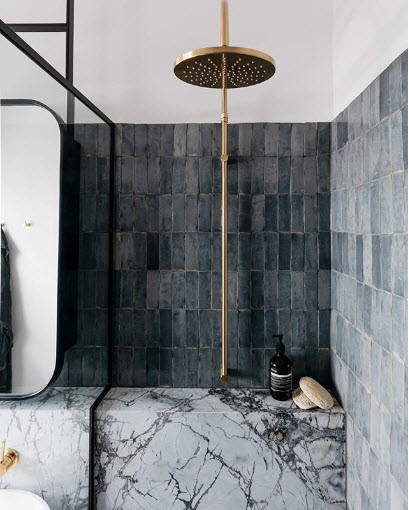 Cecily Mendell's Vertical Tile meeting the veigned marble and Iron-Framed glass is out of this world.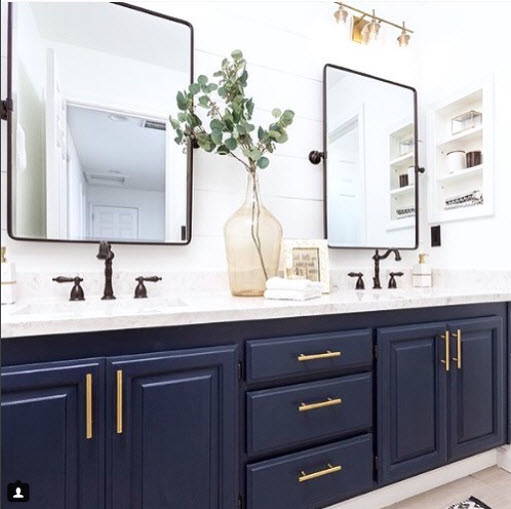 Traditional with a Colorful Twist from Dogs and Design. You can easily take an existing wooden vanity and transform the whole room with a Bold coat of paint.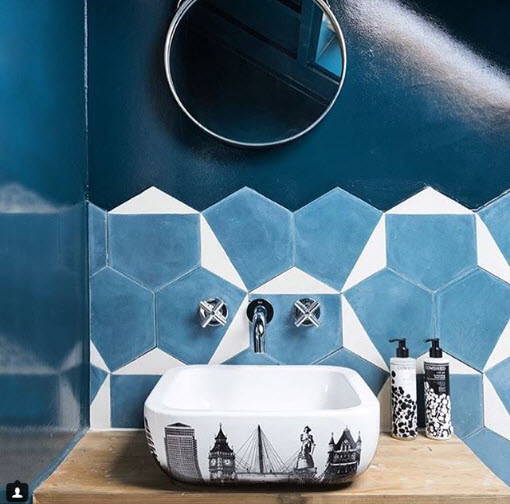 A very small amount of this ultra-interesting tile goes a long way with an ultra-shiny painted finish on the rest of the walls in this Bathroom from Made About the House.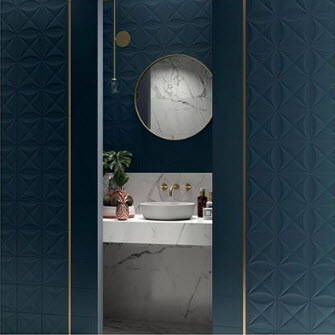 Even a peek into this stunning Bathroom from Samai is exciting.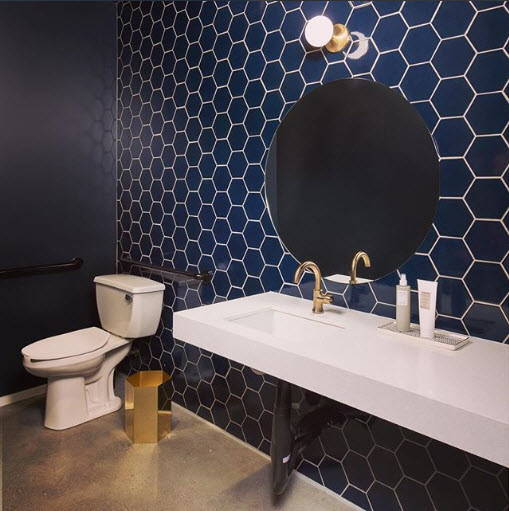 Sometimes all you need is one accent wall of a simple and classic Hexagon Tile in a Bold Color with contrasting grout to turn a space up three notches. Thanks for this great showcase by Uniplex Construction!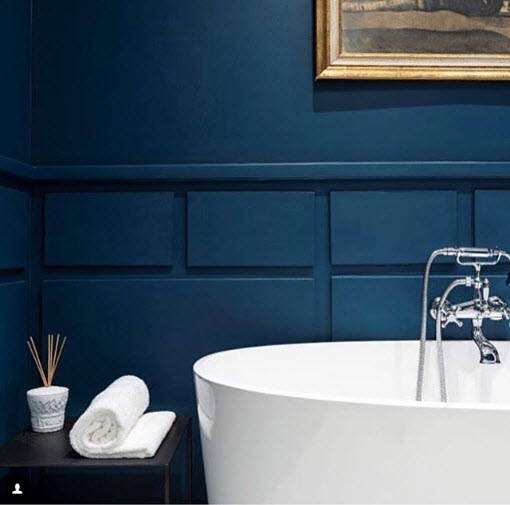 Luxe By Design AU acknowledges that not much splashing is going to happen in this tub with the wooden surround in this beautiful electric blue. Beware of this choice if you have kiddos in the tub…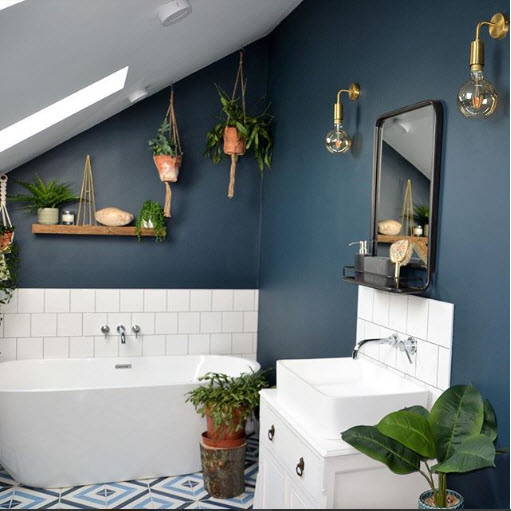 Scrumbles Living shows us here how simple can be beautiful. Using only a minimum amount of a standard issue white square tile, the painted walls in this bathroom that is tucked under the roofline with a glorious skylight and plants abundant, are stellar.