Do you have Pinterest ideas, but don't know how to bring them home?
The last few years have seen a growing trend in the DIY movement targeted at bettering our lives. This has not gone unnoticed in the home furnishing industry. Retailers have elevated their designs and made their prices more accessible to all of us.

With roomLift you will link with top designers and have access to our knowledge, tricks of the trade so to speak, and all of our professional shopping resources at an a la carte, per room cost.
roomLift marries shopping on a budget with great design! We believe that everyone deserves to love their home and should have access to good design while feeling comfortable in their unique environment.

Connect with Top Interior Designer
+ Select Service
roomLift
accessoryLift
design hours
Share photos/videos
Share details about your space
Share design preferences + lifestyle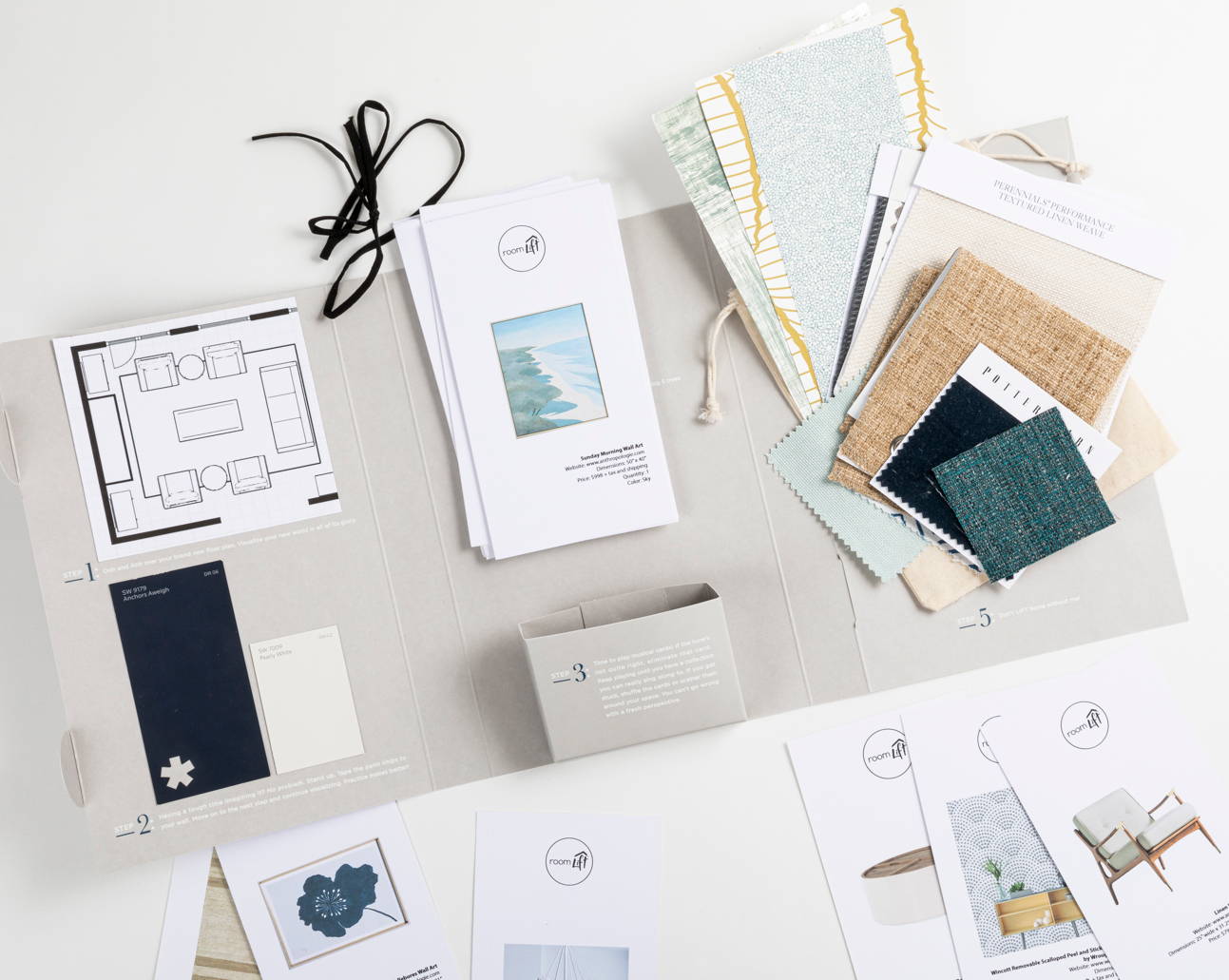 Customized design expertise, delivered!
YOUR roomLift will include:

A scaled floor plan of your space

Paint, wallpaper, textiles + other samples

2-3 printed cards for each element

Specifics - color, quantity + dimensions

Purchase direct, no mark-up, on your

time + budget